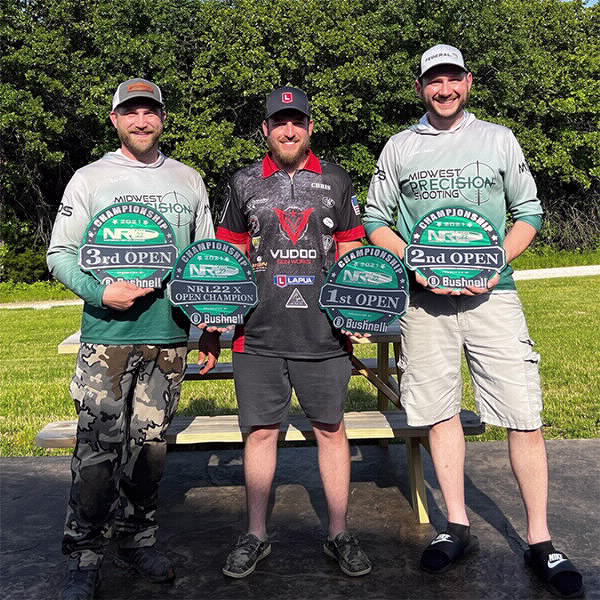 Team Lapua's Chris Simmons Wins NRL22X Championship Series
Team Lapua's Chris Simmons is the Champion! Chris was crowned the NRL22X National Champion for the second year in a row this past Memorial Day Weekend. Simmons, who outscored 220 other competitors, scored a 1910.33 to win both the final match and the entire 2021 NRL22X series.
The 2021 NRL22X National Championships series ran from June 2021, through the final match held May 27-29 at the Gadsden Shooting Center in Iberia, MO.
"I knew going into the championship I needed the best ammo possible," commented Chris. "Devan at the Lapua Test Facility in Mesa, Arizona set me up a few weeks before the match with the best possible lot of Lapua Center-X for my rifle!"
Chris' Lapua Center-X .22LR ammunition was matched to his firearms at Lapua's Rimfire Performance Center. Unique lots of ammunition are tested at 50 and 100 meters simultaneously, identifying the best performing ammunition for purchase. This service is available to any shooter who wishes to gain a competitive advantage, and we offer test services in the U.S., Germany, Finland and Norway.