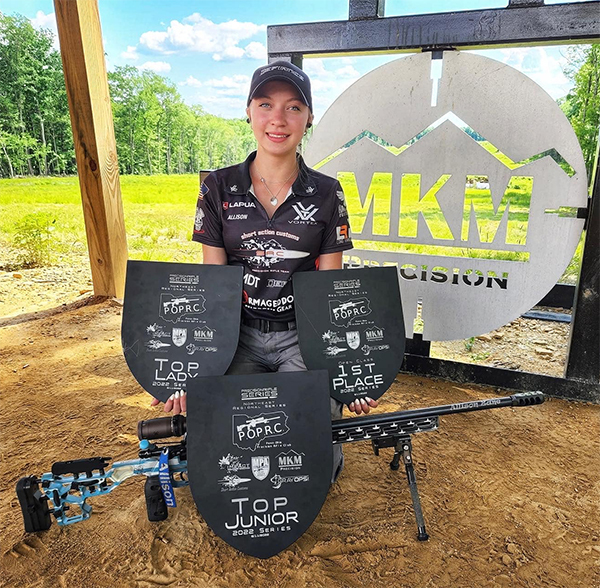 Team Lapua Member Allison Zane Wins POPRC Regional
Team Lapua's Allison Zane won at the Penn-Ohio Precision Rifle Club (POPRC) Northeast Regional PRS match hosted by MKM Precision. Allison, with a score of 89, also won Top Lady and Top Junior for a clean sweep of the regional. Amazing work Allison!
The POPRC Northeast Regional was held in Kennerdell, Pennsylvania on June 11th and was the fifth of eight NE Regional series matches. Allison currently sits in 3rd place overall in the series with the finale concluding on September 24th.
"One thing is certain, the Lapua 6mm BR cartridge cases have been super consistent for me all season."