New features in updated Lapua Ballistics App
The newest version of the Lapua Ballistics app is now available for Android and IOS users. In addition to minor fixes and updates, there are some new features available, too.
Updates/Fixes
X,Y,Z axis scales improved in all analysis views
Air pressure min – max scale widened
Stability graph scale with more detailed path between value dots
Previous session weather parameters restored when opening app
Get Current Weather function fixed (IOS versions)
New features
Easy way to clone your Rifle/Scope Data (Fig 1 & 2)
Now you don't have to enter all the data again when using the same rifle and scope for two different cartridges. To clone your data, tap on the copy-icon in the Rifle/Cartridge menu.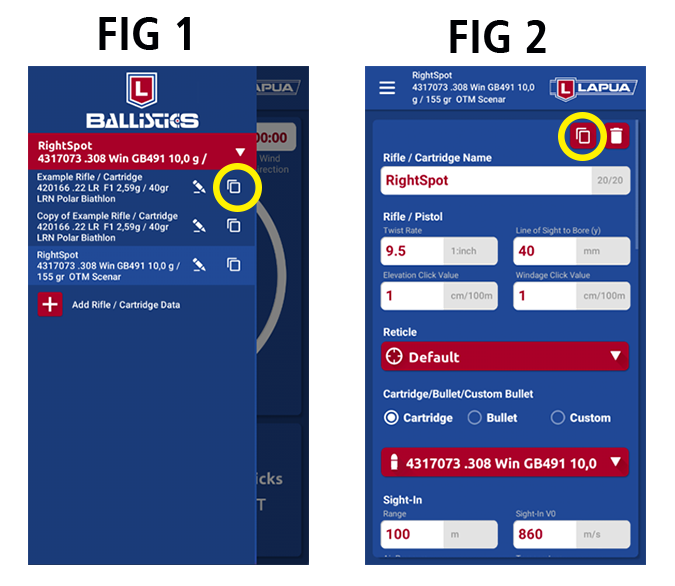 Get automatic Latitude information (Fig 3)
Tap the icon shown to get automatic Latitude information.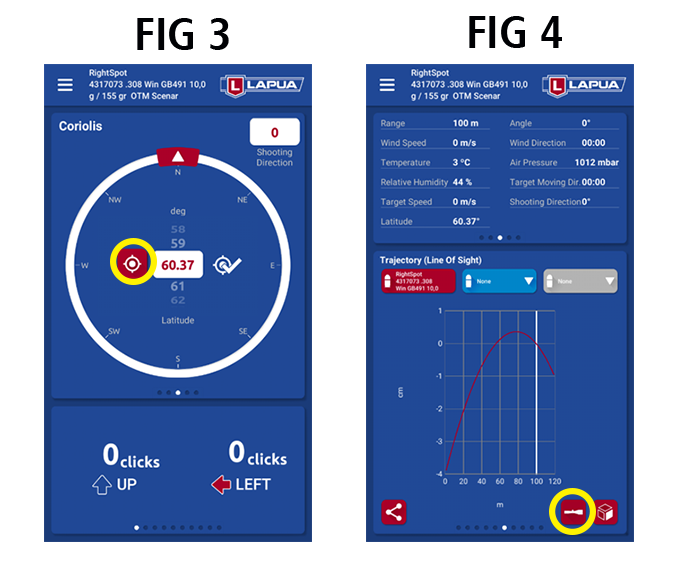 Trajectory analysis available now for both Line of Sight and Line of Bore type (Fig 4)
Trajectory analysis is now available both in Line Of Sight and Line of Bore (Drop) view. Switch view by tapping the icon at the bottom.
Define custom trajectory table (Fig 5, 6, 7 & 8)
You can define your own trajectory table by adding the measurements to the new lower view Trajectory Table (sweep far right). When pressing "Calculate" (Fig 5), a scrollable Trajectory Table printout view opens (Fig 6).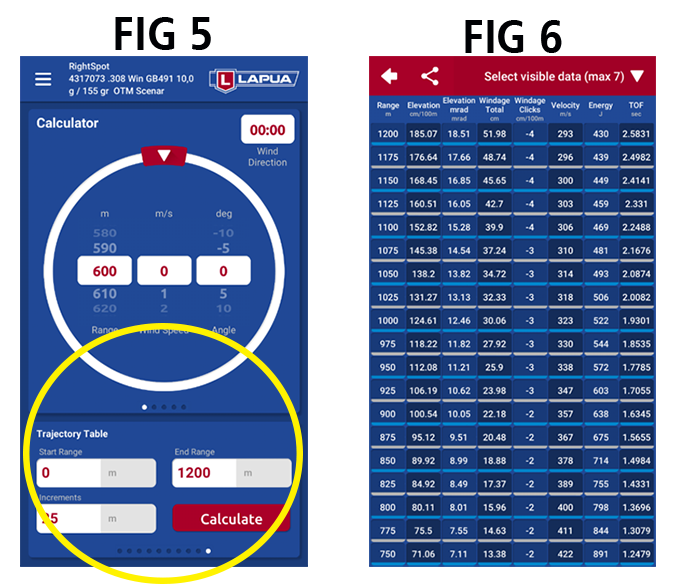 All data related to the calculations are summarized at the end of the table (Fig 7). You can view 7 data columns at once; to select the data you want to see, tap the white triangle in the upper right corner of your screen. You can also choose the direction of the range (Descending or Ascending) at the bottom of the screen. (Fig 8). Note: In the trajectory table, values Sg (gyroscopic stability )and Sd (dynamic stability) are visible on a range from zero to max. The Angle of Impact or AOI is a new value option, a very rare feature in ballistic calculators.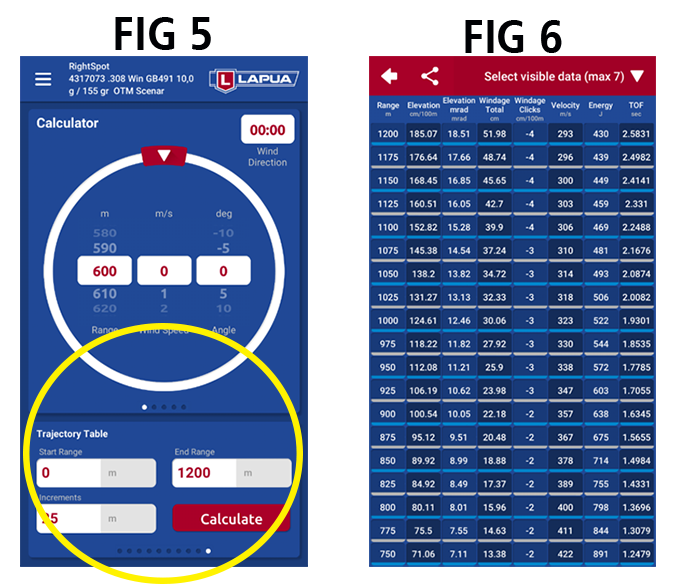 Sharing the Trajectory Table
You can share the Trajectory Table as an email file or take a screenshot of the view. Sharing it via email will include all available data, not only the ones you have selected on the screen. To share the table or take a screenshot, tap the share-icon in the top left corner of your screen.
Download the new User Info here!