Congratulations to Team Lapua's Keith Trapp winning the 2023 Mid-Range F-Class National Championship. Trapp won Mid-Range in F/TR Rifle class with a grand aggregate score of 1776-87X. He also won Silver medal in the Long-Range F/TR Championship.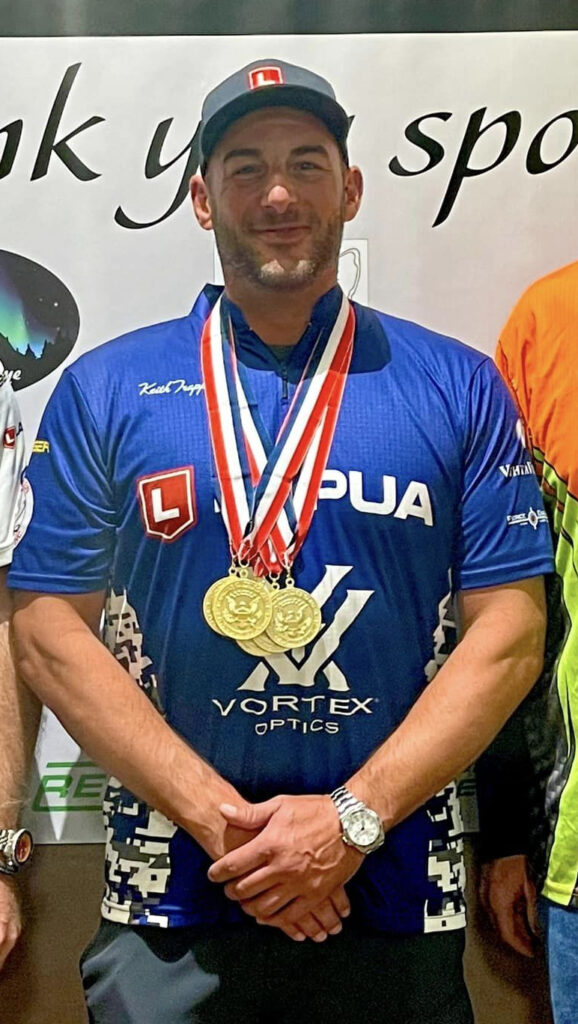 The 2024 US F-Class National Championships were hosted by the Desert Sharpshooters and held October 30th – November 5th at Ben Avery Shooting Facility in Phoenix, AZ. F-Class Target Rifle (F-TR) category has strict requirements of a "ready-to-go" rifle weighing no more than 18-lbs. Chambers are required to be unmodified and use a standard .308/7.62 NATO or .223/5.56 NATO.
Trapp, who battled challenging wind conditions to come out on top, commented, "Never go against the wind without Lapua." Additionally, Trapp competed in the F-Class Nationals team events as the coach of Team Vortex. Team Vortex won both the Mid-Range Team Championship with an overall score of 1776-87X, and the Long-Range Championship with an impressive 1588-76X. Following the F-Class Nationals, Trapp was presented with the President's Master Team Coach Award and earned his International Distinguished Badge.