Lapua's Allison Zane to Compete at Precision Rifle World Championships
Congratulations to Team Lapua's Allison Zane for being selected to represent the US Precision Rifle team at the inaugural Precision Rifle World Championships! Allison will represent the US Ladies Open team.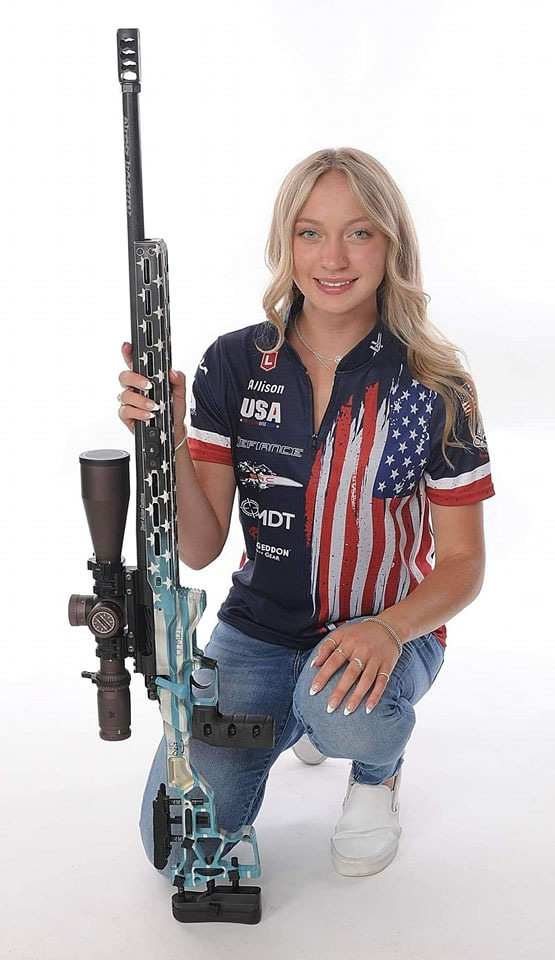 The Precision Rifle World Championships will be held August 6 – 12 at the Bitche Military Camp in Bitche, France. Competitors from 26 countries will participate, including Australia, Austria, Canada, Chile, Czech Republic, France, Georgia, Germany, Great Britain, Greece, Hungary, Indonesia, Ireland, Italy, Lithuania, Namibia, Norway, Poland, Slovakia, Slovenia, South Africa, Spain, and Sweden.
"I am beyond excited and humbled to have been selected by the US Precision Rifle Association as a member of the first US Precision Rifle Team competing in the inaugural World Championship. I can't think of a greater honor in this sport I love, than the opportunity to represent the United States of America on an international level. There will be a total of 15 US competitors attending. I look forward to joining forces with Payton Grimes and Lauryl Akenhead as part of the US Ladies Open team," commented Zane.
Regarding her competition platform, Zane stated, "I will compete with a custom-built precision rifle by Short Action Customs, barreled in 6mm Creedmoor shooting Lapua brass and Berger 109 Grain Long Range Hybrid Target (LRHT) bullets. My rifle is built with a Defiance Machine Ruckus Tactical action, a Modular Driven Technologies (MDT) ACC chassis system, a Vortex Razor HD Gen III 6-36×56 scope, a Hawk Hill Custom Marksman Contour barrel, an MDT Comp Brake, and Huber two-stage trigger."
We wish Allison and all of Team US the best of luck!