Lapua Team member Jack Neary had the privilege of visiting the Cowboy Action Shooting World Champs. The following is a recap of the match and the exciting sport of Cowboy Action Shooting, or CAS for short.
On 19 – 20 June, I attended the SASS End of Trail Cowboy Action Shooting World Championships at Founders Ranch in Edgewood, New Mexico. This 11-day event hosts over 900 male and female shooter's, from 13 different countries, whom all enjoy the simpler times, firearms and authentic clothing (chaps included) of the Old West.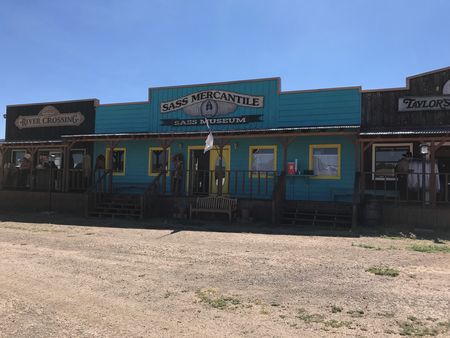 SASS Old Town
I also met with "Misty Mooshine", the CEO of the End of Trail Cowboy Action Shooting organization. Misty shared the SASS organization was first started in Southern California in the early 1980's and now has over 30.000 active competitors from over 27 countries around the world. According to Misty, the Cowboy Action shooting discipline is increasing in popularity and has been growing at a steady pace every year for the past eight years.
So, what does it take to become a SASS cowboy or cowgirl? Well, each competitor must select and assume a unique "alias" Old Western name upon joining the SASS organization.
The Cowboy Action Shooter's each compete with an Old Western era lever action Centerfire rifle, double-barrel break-action shotgun and single-shot revolvers. Each of the firearms have been extensively been modified with slick actions, with lightened hammers and very light trigger-pull built for speed shooting.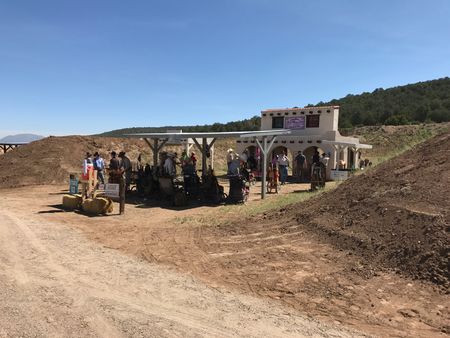 Shooting Stage
Each competitor will use each of their respective lever-action rifles, revolvers and shotguns to engage varios distant targets across 12 different shooting stages with various old Western target themes. The success keys of this shooting discipline is shooting clean with no misses and speed!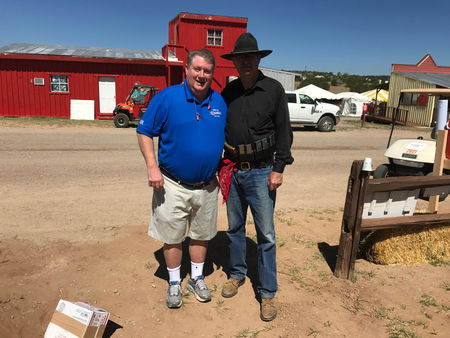 Jack and Evil Roy
I was fortunate to be guided by our own Team Lapua's "Evil Roy" AKA Gene Pearcey. Evil Roy is a very highly respected SASS Hall of Fame member, an ambassador to Cowboy Action shooting, a news gentleman and proud Team Lapua member! Evil Roy was kind enough to provide me with an introduction to a number of the top competitors and overall holistic view of the Cowboy Action Shooting discipline. Thanks to him, I got a very good picture of one of the most fun shooting disciplines there is.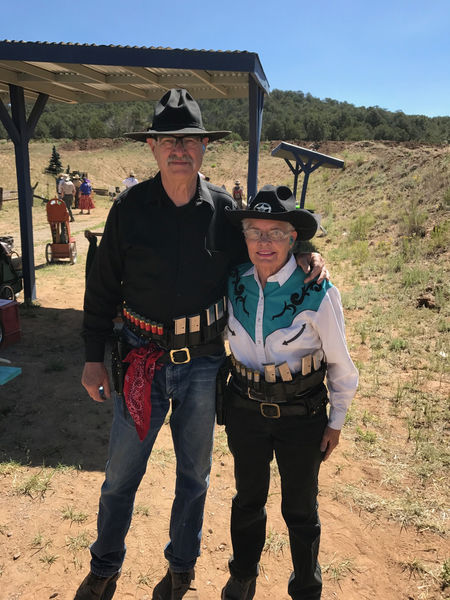 Evil Roy and his wife Karen aka "Wicked Felina"
And results? Not all of them are in yet, But Evil Roy has secured a win in the Wild Bunch Men's Senior Modern discipline as well as an 8th place Wild Bunch overall main match standings. Congrats! For all results so far, go to the SASS web page.
Text and pictures by Jack Neary