Material Bank
The Lapua Material Bank gives you access to Lapua brand materials – logos, the most recent brochures, pictures etc. Please note that all materials are protected by copyright laws and may not be altered or used for unauthorized purposes.
By clicking the Lapua logo or the text line below, you will be forwarded to the material bank, where you can choose file by file what you want to download.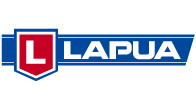 All materials contained on this site and trademarks appearing on the site are the property of Nammo Lapua Oy or its affiliates. The materials are meant for press, distributors, retailers, partners and customers. The materials may be used for communications and for marketing and promoting products of the Nammo Group only. The materials may not be altered in any way.