Lapua production sites
Ammunition production of the highest quality
Close cooperation with other manufacturers in the ammunition industry
We do extensive testing on our cartridges and components with different caliber rifles to be sure our products are functional and accurate also in extreme environments. The Lapua ammunition is however only part of a functional weapon system. That is why we strive to work together with the most important rifle manufacturers so that shooters can always rely on Lapua cartridges, cases and bullets functioning in different rifles.
Our ammunition manufacturing sites
Lapua has two ammunition manufacturing sites, one for centerfire products in Lapua, Finland and one for rimfire (smallbore) ammunition in Schönebeck, Germany.
Nammo Lapua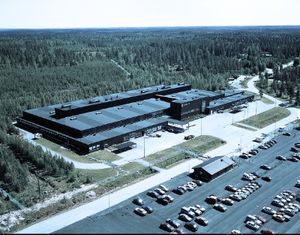 The centerfire production site is located in Lapua, 80 km east of Vaasa in Finland.
Nammo Lapua Oy was founded in 1923 as a state cartridge factory. Today the factory has 150 employees. The ammunition unit manufactures Lapua cartridges and cartridge components for small arms distributed around the world.
Nammo Lapua Oy
P.O.Box 5 / Patruunatehtaantie 15
FI-62101 Lapua, Finland
Äyritie 8D, 5th floor
FI-01510 Vantaa, Finland
---
The Lapua rimfire production site in Schönebeck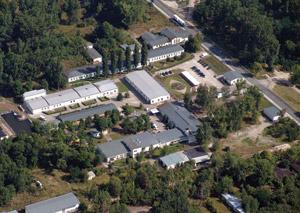 Nammo Schönebeck GmbH is located in Schönebeck, 150 km west of Berlin in Germany.
The company, previously known as SK Jagd- und Sportmunitions GmbH and later Lapua GmbH until 2013, celebrated its 180th anniversary in 2009. The facility has the longest history of all facilities within the Nammo corporation. Today, the site is owned by Nammo Lapua and it specializes in the manufacturing of quality rimfire cartridges. Approx. 70 people work at the Nammo Schönebeck factory.
Nammo Schönebeck GmbH
Wilhelm-Dümling-Str. 12
DE-39218 Schönebeck (Elbe), Germany